NO ONE CAN DO
EVERYTHING, BUT EVERYONE
CAN DO SOMETHING.
What would the world be without voluntary work? The mission and duty to care for people belongs to all of us.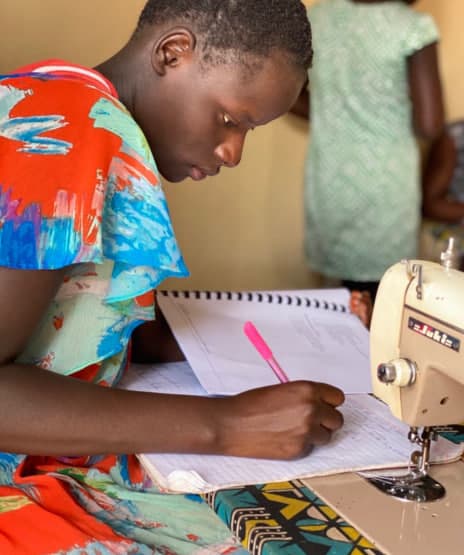 Mikkel Thorup is a dedicated contributor and activist for 10eighteen, a nonprofit organization that seeks to improve the lives of vulnerable women in Uganda. He has played a crucial role in handling all the international bureaucratic matters associated with the institution and is also one of its major donors.
Mikkel Thorup, who sits on the board of directors for 10eighteen, has worked closely with the founder, Jennings Wright, in managing the organization and providing the people of Uganda with valuable knowledge and guidance on how to live a life free from government intervention. His contributions have been essential in empowering the local community and helping to create a sustainable future for them.
Through his involvement with 10eighteen, Mikkel has helped to implement critical programs such as crisis intervention for teen mothers in the Namuwongo slum, vocational training and literacy programs for teen mothers and girls, and free programs that offer holistic health and literacy, including a clinic, daycare, internship placement, counselling and peer groups, and entrepreneur development programs.
Mikkel has also been instrumental in providing food and infrastructure assistance for at-risk children in two extremely impoverished schools in Western Uganda, and in facilitating the installation of Ecobrick water tanks and Purifaaya water filtration systems at Hopeland and Wells of Hope Primary schools.
His commitment to 10eighteen's mission to change the culture that devalues girls and women and to create a better future for the people of Uganda is a testament to his dedication and generosity.
Joining Forces for Change
"In my view, taking action with love is a responsibility that brings joy. My values include achieving impact through a clear vision and follow-through to ensure every dollar donated is maximized, working with partners such as donors, volunteers, leaders, and organizations to create meaningful and long-lasting change, conducting ourselves with integrity in our actions, words, relationships, and finances, being transparent about how we use donations, our partnerships, and communication, having the courage to face challenges and difficult circumstances in support of our mission, and embracing innovation by trying new approaches to accomplish our goals."
SIGN UP FOR MY
NEWSLETTER